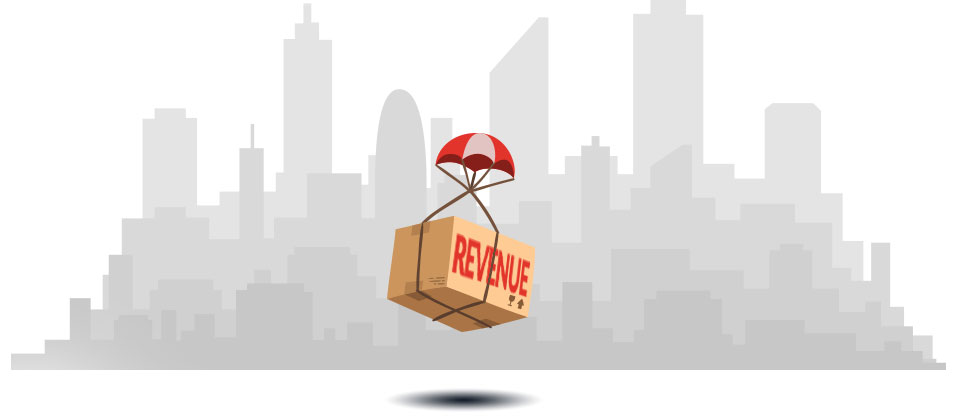 Are you interested in becoming an affiliate?
TFLI own and run a wide range of financial and non financial products. We are always interested in hearing from potential new affiliates.

If you would like to join one of our affiliate programs please email affiliates@tfli.co.uk.

Let us know what type of traffic you specialise in, and what offer you are interested in running.

We look forward to hearing from you.




Top
Our application process requires us to send you multiple SMS messages to provide you information regarding your Loan Application. This will also consist of details relating to specific Lenders and the service provided by CheapLoans / TFLI and will also include periodic SMS messages as new lenders and products are added to our panel.
You can opt out from these messages at any time.
Voluntary Acquiescence to the proposal of another; the act or result of reaching an accord; a concurrence of minds; actual willingness that an act or an infringement of an interest shall occur.
Consent is an act of reason and deliberation. A person who possesses and exercises sufficient mental capacity to make an intelligent decision demonstrates consent by performing an act recommended by another. Consent assumes a physical power to act and a reflective, determined, and unencumbered exertion of these powers. It is an act unaffected by Fraud, duress, or sometimes even mistake when these factors are not the reason for the consent.
Unfortunately you didn't select your third party marketing preferences.

Please confirm if you would be happy to be contacted by our Trusted Third Parties by SMS, Email & Telephone regarding Third Party Services.
PDL Finance Limited trading as Mr Lender
MyJar Limited
CURO Transatlantic Limited trading as WageDayAdvance
Uncle Buck Finance LLP trading as Uncle Buck
Ferratum UK Limited
Indigo Michael Limited trading as SafetyNet Credit
GAIN Credit LLC trading as Lending Stream
MMP Financial Limited trading as SwiftSterling.co.uk
DJS (UK) Limited trading as PiggyBank
Stagemount Limited trading as QuidMarket
Loans 2 Go Limited
Valour Finance Limited trading as Savvy.co.uk
Quidie Limited
Western Circle Limited trading as CashFloat.co.uk
Dot Dot Loans is a trading name of Shelby Finance Limited a subsidiary of Morses Club PLC
Evergreen Finance London Ltd trading as Moneyboat.co.uk
Provident Home Credit
Elevate Credit International Limited
Cash On Go Ltd T/A Peachy Loans
Monevo Limited
Choose Wisely Limited trading as Choose Wisely
T Dot UK Limited
Nouveau Finance Limited
Everything Financial Limited
Pinehill Associates
Lunar Loans is a trading name of TFLI Limited
Best Loans is a trading name of TFLI Limited
Low Loans is a trading name of TFLI Limited
Platinum Cash is a trading name of TFLI Limited
Light Finance is a trading name of TFLI Limited
Loans You Like is a trading name of TFLI Limited
Cheap Loans is a trading name of TFLI Limited
Best Loans is a trading name of TFLI Limited
Cheap Loans is a trading name of TFLI Limited
Choose Wisely Limited trading as Choose Wisely
Everything Financial Limited
Light Finance is a trading name of TFLI Limited
Loans You Like is a trading name of TFLI Limited
Low Loans is a trading name of TFLI Limited
Lunar Loans is a trading name of TFLI Limited
Monevo Limited
Nouveau Finance Limited
Pinehill Associates
Platinum Cash is a trading name of TFLI Limited
T Dot UK Limited
Amigo Loans Limited
George Banco
Match the Cash Limited trading as Guarantormyloan.co.uk.
UK Credit Limited
MMP Financial Limited trading as SwiftSterling.co.uk
PDL Finance Limited trading as Mr Lender
Cash On Go Ltd T/A Peachy Loans
CURO Transatlantic Limited trading as WageDayAdvance
DJS (UK) Limited trading as PiggyBank
Dot Dot Loans is a trading name of Shelby Finance Limited a subsidiary of Morses Club PLC
Elevate Credit International Limited
Evergreen Finance London Ltd trading as Moneyboat.co.uk
Ferratum UK Limited
GAIN Credit LLC trading as Lending Stream
Indigo Michael Limited trading as SafetyNet Credit
Loans 2 Go Limited
MyJar Limited
Provident Home Credit
Quidie Limited
Stagemount Limited trading as QuidMarket
Uncle Buck Finance LLP trading as Uncle Buck
Valour Finance Limited trading as Savvy.co.uk
Western Circle Limited trading as CashFloat.co.uk
IMT Technologies Limited trading as Scores Matter
Lend A Hand Finance Limited trading as Loanfirst.co.uk
Quint Group Limited
Blue Castle Ltd trading as Your Debt Matters
DebtSecret.co.uk
HQ Consultancy Limited Trading as Debt Mate
Money Review Limited
Data On Demand.co.uk (Data OD Limited)
O2 Trading names of Telefonica UK Limited
Home Finance Advice Holdings Limited Trading as Home Insurance Services
Home Finance Advice Holdings LimitedTrading as Mortgage Advice Services
Credit Ladder Ltd
Economy Energy Trading Limited
Octopus Energy Limited
Seopa Limited Trading as Quotezone.co.uk
Utilita Energy Limited
Amigo Loans Limited
Match the Cash Limited trading as Guarantormyloan.co.uk.
UK Credit Limited
George Banco
Lend A Hand Finance Limited trading as Loanfirst.co.uk
IMT Technologies Limited trading as Scores Matter
Credit Ladder Ltd
Quint Group Limited
DebtSecret.co.uk
Blue Castle Ltd trading as Your Debt Matters
Money Review Limited
HQ Consultancy Limited Trading as Debt Mate
O2 Trading names of Telefonica UK Limited
Economy Energy Trading Limited
Utilita Energy Limited
Octopus Energy Limited
Seopa Limited Trading as Quotezone.co.uk
Data On Demand.co.uk (Data OD Limited)
Home Finance Advice Holdings LimitedTrading as Mortgage Advice Services
Home Finance Advice Holdings Limited Trading as Home Insurance Services
Lend A Hand Finance Limited trading as Loanfirst.co.uk
IMT Technologies Limited trading as Scores Matter
Quint Group Limited
DebtSecret.co.uk
Blue Castle Ltd trading as Your Debt Matters
Money Review Limited
HQ Consultancy Limited Trading as Debt Mate
Debt Assistance 3rd Party
HQ Consultancy Limited Trading as Debt Mate
Marketing Services Providers
Data On Demand.co.uk (Data OD Limited)
Mobile Finance
O2 Trading names of Telefonica UK Limited
Mortgage & Insurance Services
Home Finance Advice Holdings Limited Trading as Home Insurance Services
Home Finance Advice Holdings LimitedTrading as Mortgage Advice Services
Utility Switching
Economy Energy Trading Limited
Octopus Energy Limited
Seopa Limited Trading as Quotezone.co.uk
Utilita Energy Limited
Credit Score
IMT Technologies Limited trading as Scores Matter
Lend A Hand Finance Limited trading as Loanfirst.co.uk
Quint Group Limited
Debt Assistance
Blue Castle Ltd trading as Your Debt Matters
DebtSecret.co.uk
HQ Consultancy Limited Trading as Debt Mate
Money Review Limited