We work exclusively with a select group of lenders. Representative 49.9% APR Variable. CheapLoans is a trading style of TFLI Ltd who are a broker, not a lender.
Warning: Late repayment can cause you serious money problems. For help, go to
moneyadviceservice.org.uk


How much would you like to borrow?
Representative example
Amount of credit: £1200 for 18 months at £90.46 per month. Total amount repayable of £1628.28 Interest: £428.28. Interest rate: 49.9% pa (variable).
Representative 49.9% APR Variable
Rates between 8.8% APR and Maximum 1698.1% APR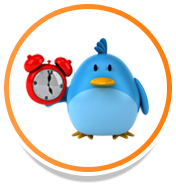 Cash paid out within 15 mins*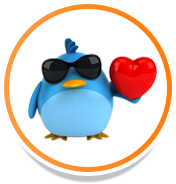 Used by 1000's of people every day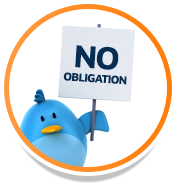 100% no obligation
Looking for a loan? Trust cheaploans.co.uk to find the perfect loan for you
Cheaploans.co.uk specialise in the short term and personal loans market. Through our proprietary loan sourcing technology, we're able to help you find the best loans on the market to suit your circumstance by comparing 100's of loan products from a panel of over 50 responsible lenders and credit providers.

Our simple one stage application journey makes the process of finding a loan quick and straightforward whilst our advanced loan search engine works seamlessly, comparing a raft of personal loans products with the primary objective of sourcing the right lender for you.

cheaploans.co.uk provides a free to use service, and our customers are under no obligation to accept their loan quote. Trust cheaploans.co.uk to find the best loan rates and options to suit your individual circumstances, no matter what your credit background may look like.

cheaploans.co.uk is a trading style of TFLI Limited who is a licensed credit broker and not a lender.

Note: No one from CheapLoans or any financial partner will ever contact you and request you to send money or ask you to buy any products prior to receiving your loan.
Important information
At cheaploans.co.uk we like to make applying for a loan as simple and straightforward as possible and understand that you may have questions throughout the loan application process. Our
key information
page provides the perfect resource to find answers to any questions that you may have about our lenders or any other aspect of our loan finding service. If you have queries about the website or our use of cookies, specific information can be found within our privacy policy, we advise that you take time to read this.
Any individual applying for a loan through cheaploans.co.uk must be aged 18 and over. In the interest of transparency customers should be aware that all loan applications are subject to credit searches and that these searches may be recorded on your credit file which can have a lasting negative impact. In addition to credit searches, cheaploans.co.uk request specific information relating to an applicant's affordability. Our lenders will use this data to assess our applicants affordability, this process differs from lender to lender.
Certain loans available via cheaploans.co.uk are not suitable for long term borrowing or for people in severe financial difficulty. All loans must be repaid as agreed and any late or missed repayments may be reported to credit reference agencies which can damage your credit score and make obtaining a loan in the future more difficult. If you are in need of financial advice, the Money Advice Service is a reliable reference resource. For help, go to
moneyadviceservice.org.uk


Top
Our application process requires us to send you multiple SMS messages to provide you information regarding your Loan Application. This will also consist of details relating to specific Lenders and the service provided by CheapLoans / TFLI and will also include periodic SMS messages as new lenders and products are added to our panel.
You can opt out from these messages at any time.
Voluntary Acquiescence to the proposal of another; the act or result of reaching an accord; a concurrence of minds; actual willingness that an act or an infringement of an interest shall occur.
Consent is an act of reason and deliberation. A person who possesses and exercises sufficient mental capacity to make an intelligent decision demonstrates consent by performing an act recommended by another. Consent assumes a physical power to act and a reflective, determined, and unencumbered exertion of these powers. It is an act unaffected by Fraud, duress, or sometimes even mistake when these factors are not the reason for the consent.
PDL Finance Limited trading as Mr Lender
MyJar Limited
CURO Transatlantic Limited trading as WageDayAdvance
Uncle Buck Finance LLP trading as Uncle Buck
Ferratum UK Limited
Indigo Michael Limited trading as SafetyNet Credit
24/7 Moneybox
Mobile Money Limited
GAIN Credit LLC trading as Lending Stream
MMP Financial Limited trading as SwiftSterling.co.uk
DJS (UK) Limited trading as PiggyBank
Progressive Money Limited
Stagemount Limited trading as QuidMarket
Loans 2 Go Limited
Bamboo Limited
Valour Finance Limited trading as Savvy.co.uk
Hymarc Ltd trading as Stepstone Credit
Quidie Limited
Western Circle Limited trading as CashFloat.co.uk
Harvey & Thompson Limited
Evergreen Finance London Ltd trading as Moneyboat.co.uk
Quint Group Ltd
Choose Wisely Limited trading as Choose Wisely
T Dot UK Limited
Nouveau Finance Limited
Everything Financial Limited
Pinehill Associates
Lunar Loans
Best Loans
Low Loans
Platinum Cash
Light Finance
Loans You Like
Cheap Loans
Creative Finance Corp Ltd trading as Motor Kitty
Best Loans
Cheap Loans
Choose Wisely Limited trading as Choose Wisely
Everything Financial Limited
Light Finance
Loans You Like
Low Loans
Lunar Loans
Nouveau Finance Limited
Pinehill Associates
Platinum Cash
Quint Group Ltd
T Dot UK Limited
1plus1 Loans Limited
Amigo Loans Limited
Match the Cash Limited trading as Guarantormyloan.co.uk.
MMP Financial Limited trading as SwiftSterling.co.uk
PDL Finance Limited trading as Mr Lender
24/7 Moneybox
Bamboo Limited
CURO Transatlantic Limited trading as WageDayAdvance
DJS (UK) Limited trading as PiggyBank
Evergreen Finance London Ltd trading as Moneyboat.co.uk
Ferratum UK Limited
GAIN Credit LLC trading as Lending Stream
Harvey & Thompson Limited
Hymarc Ltd trading as Stepstone Credit
Indigo Michael Limited trading as SafetyNet Credit
Loans 2 Go Limited
Mobile Money Limited
MyJar Limited
Progressive Money Limited
Quidie Limited
Stagemount Limited trading as QuidMarket
Uncle Buck Finance LLP trading as Uncle Buck
Valour Finance Limited trading as Savvy.co.uk
Western Circle Limited trading as CashFloat.co.uk
IMT Technologies Limited trading as Credit Reports Matter
Ineffable Limited trading as Canary Cash
Lend A Hand Finance Limited trading as Loanfirst.co.uk
Quint Group Limited
Blue Castle Ltd trading as Your Debt Matters
Debt Compare Limited
DebtSecret.co.uk
Job Spotter LTD Trading as Deal Buddy UK
The Money Advisor Limited
Data On Demand.co.uk (Data OD Limited)
O2 Trading names of Telefonica UK Limited
Home Finance Advice Holdings Limited Trading as Home Insurance Services
Home Finance Advice Holdings LimitedTrading as Mortgage Advice Services
Economy Energy Trading Limited
Octopus Energy Limited
Simplify Digitial Limited
Spark Energy Limited
uSwitch Limited
Utilita Energy Limited
Creative Finance Corp Ltd trading as Motor Kitty
Amigo Loans Limited
1plus1 Loans Limited
Match the Cash Limited trading as Guarantormyloan.co.uk.
Lend A Hand Finance Limited trading as Loanfirst.co.uk
Ineffable Limited trading as Canary Cash
IMT Technologies Limited trading as Credit Reports Matter
Quint Group Limited
DebtSecret.co.uk
Blue Castle Ltd trading as Your Debt Matters
Debt Compare Limited
Job Spotter LTD Trading as Deal Buddy UK
The Money Advisor Limited
O2 Trading names of Telefonica UK Limited
Simplify Digitial Limited
uSwitch Limited
Economy Energy Trading Limited
Utilita Energy Limited
Octopus Energy Limited
Spark Energy Limited
Data On Demand.co.uk (Data OD Limited)
Home Finance Advice Holdings LimitedTrading as Mortgage Advice Services
Home Finance Advice Holdings Limited Trading as Home Insurance Services
Lend A Hand Finance Limited trading as Loanfirst.co.uk
Ineffable Limited trading as Canary Cash
IMT Technologies Limited trading as Credit Reports Matter
Quint Group Limited
DebtSecret.co.uk
Blue Castle Ltd trading as Your Debt Matters
Debt Compare Limited
Job Spotter LTD Trading as Deal Buddy UK
The Money Advisor Limited
Marketing Services Providers
Data On Demand.co.uk (Data OD Limited)
Mobile Finance
O2 Trading names of Telefonica UK Limited
Mortgage & Insurance Services
Home Finance Advice Holdings Limited Trading as Home Insurance Services
Home Finance Advice Holdings LimitedTrading as Mortgage Advice Services
Utility Switching
Economy Energy Trading Limited
Octopus Energy Limited
Simplify Digitial Limited
Spark Energy Limited
uSwitch Limited
Utilita Energy Limited
Credit Score
IMT Technologies Limited trading as Credit Reports Matter
Ineffable Limited trading as Canary Cash
Lend A Hand Finance Limited trading as Loanfirst.co.uk
Quint Group Limited
Debt Assistance
Blue Castle Ltd trading as Your Debt Matters
Debt Compare Limited
DebtSecret.co.uk
Job Spotter LTD Trading as Deal Buddy UK
The Money Advisor Limited